Nvey Eco
Nvey Eco is an organic makeup line that is hard to miss. It seems to be spreading inti every health store -- on and off line. And I think that is a great testament to our Australian friends. For this makeup line is originating from the land "down under". And they are certified organic by the Organic Food Chain in Australia as well as by the Australian Government.
They are very strict in what does and does not get into their products
Here is the list of things they do not contain:
No Talc.
No Paraben.
No preservatives as of July 2008. (They were using occasional phenoxyethanol in a few products, and they were open about it. But now those are gone, GONE! Which is real good news. And goes to show what's really possible in the beauty industry.)
No Sodium Laureth Sulphate (SLS).
No Propylene Glycol.
Nothing genetically modified.
Never tested on animals.
No Petroleum Based Ingredients.
No Nanotechnology based Ingredients! (That's a biggie. To learn more about nanotechnology read this guest post on my blog.)
Nvey Eco makeup is OFC Certified Organic (Organic Food Chain Certificate #0464 ) and Australian Government Certified.
Pretty and impressive, isn't it?
All these ingredients that major biggies claim are essential to their survival have somehow managed to avoid Nvey Eco products and yet not prevent them from having a full range of products. For they have everything you could ask for – blush, mascara, powders, shadows, lipsticks… Going green has never been so colorful! These guys really know their colors. The shadows and lipsticks come in so many shades, that you can easily get any look -- from demure and natural, to smoky, to funky, to crazy! And feel good about yourself while doing that.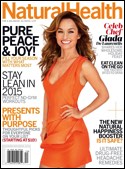 One of their most popular products is the NVEY ECO Organic Erase Corrective Makeup - Neutral
won the best concealer award at the 2008 Natural Health and Beauty Awards. (Incidentally, Natural Health
is one of the most popular natural magazines in the English speaking world, and companies winning at this annual competition are really happy to have this distinction and the accompanying bragging rights). The concealer comes in neutral, medium and deep beige shades, so it is good for hiding little issues on all of us, without aggravating them, as so many mainstream concealers tend to do.
Nvey Eco other popular products include:
NVEY ECO Organic Lipstick - 369
-- fifteen fashionable organic lipstick colors to choose from.
NVEY ECO Organic Eyeshadow - 162
-- almost twenty fully organic eye shadows.
NVEY ECO Organic Eye Shadow Palette - No. 3
-- coordinated color palette to get that professional touch.
PS: Nvey Eco have also just launched an Eco Exchange program. Basically, if you return six NVEY ECO primary components (bottles, compacts and tubes), they will provide you with one FREE Organic Eye Shadow.
Here is the PDF file from their official site, with information. You need to print it and include it with the containers, to receive your eye shadow. (This program is only valid for residents of United States, Puerto Rico and Canada).